CONTROL PANEL ELITE FIRE
A CONTROL PANEL ABLE TO BE AMAZING " ELITE FIRE
The ELITE FIRE control unit is a programmable modular device, extremely versatile and capable of carrying out integrated fire-fighting functions, Fire alarm management, Gas alarm management, Alarm management of Shutdown systems, management of serial communications of various protocols to a work station. It can be composed according to the needs of the security system to be analyzed and can be easily configured using the "Protection" program. ELITE FIRE can be networked via Optical Fiber, making it possible to manage remote Input / Output baskets connected to each other in different areas where required and supervision via the "Enterprise" graphical map software.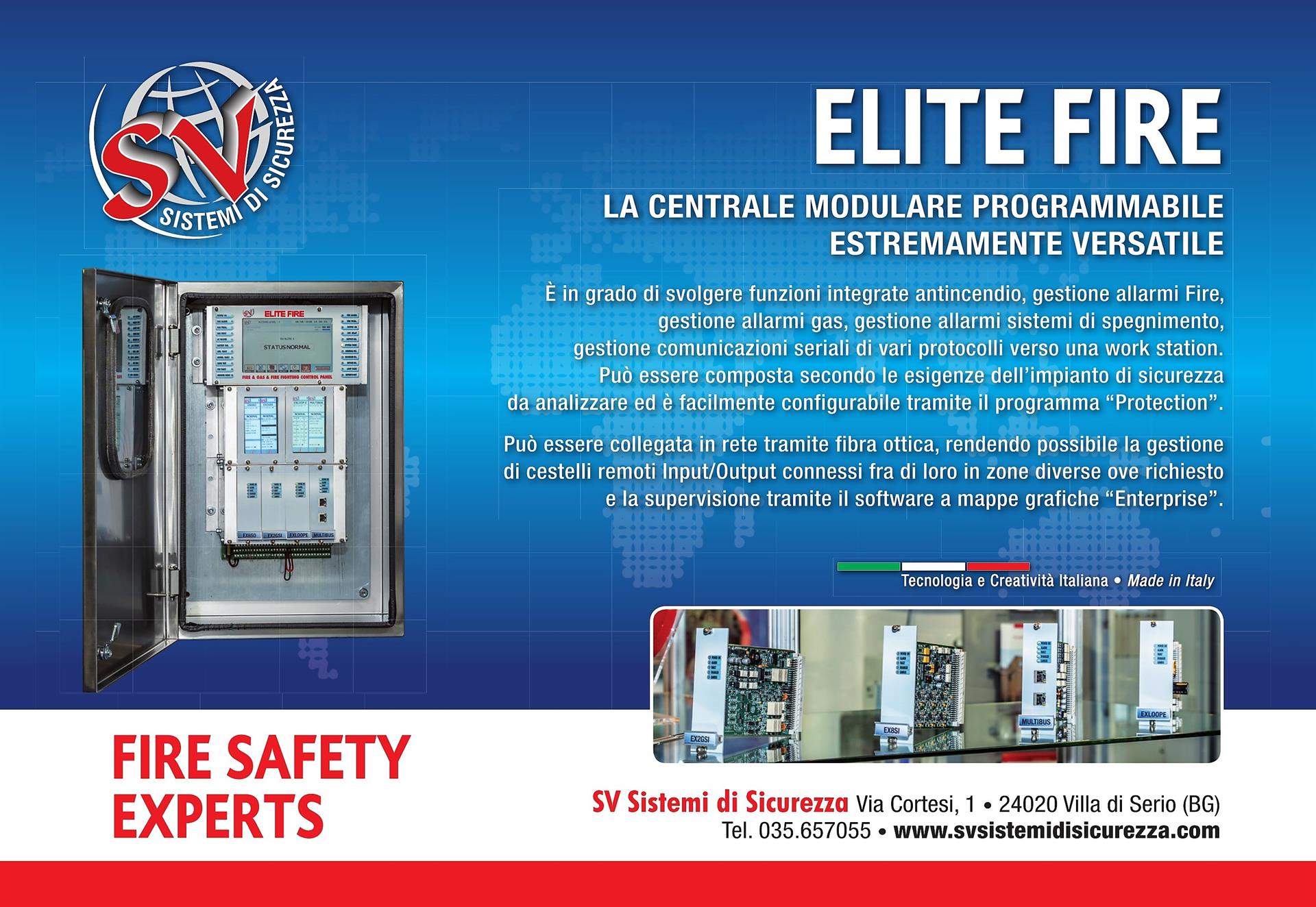 Elite Fire has been designed to be a small power station but with all the potential and characteristics of the EXFIRE360 motherboard , the difference between the two and the structural type, all the display part including 2 CPUs, 1 Display and 1 BusCpu, have been compacted in a single card keeping the CPU redundancy with hot extraction and maintaining the same Firmware as the previous ones, with SIL 3 certified processor.
Elite Fire comes with a moderate size for exterior or interior, 40 cm wide 15 cm high and 20 cm deep, it can be installed on the wall or recessed ensuring all color information for the end user. The control unit is of a modular type, consisting of a 19-inch rack in which 4 input / output boards can be inserted.
The cards have front insertion in the internal part of the control panel, while frontally the displays with redundant RS-485 communication will be positioned. In case of failure; it will therefore be possible to replace the boards quickly without having to operate on the connection terminal blocks.